It may be very dark and cold outside, but the lights are bright in Iceland. It's the holiday season!
Christmas in Iceland is all about light, warmth and celebration. After all, the season marks the slow shift towards the returning sun after the darkest day of the year. The Icelandic word for the Christmas season is "jól," which shares its linguistic roots with yule, and it includes some very old traditions. The celebrations begin December 12 when the first Yule Lads arrive (see below) and wrap up January 6.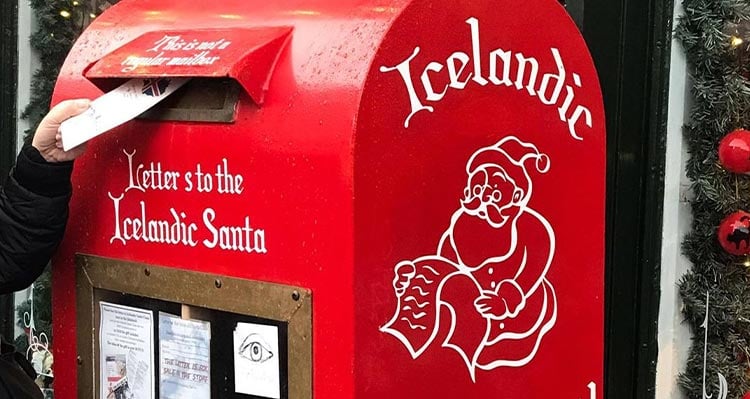 Here are some of our favorite parts of Christmas in Iceland:
1. Icelandic Christmas treats:
Like elsewhere, the Christmas season is deeply tied to food in Iceland. Bakers (both amateur and professional) whip up a storm of cookies including gingerbread and the classic "Sara" cookie, which is an almond biscuit filled with chocolate cream and coated in more chocolate (tip: it's best served slightly frozen).
Then, there's thin fried bread, known as laufabrauð in Icelandic. They're always circular, have delicate patterns cut into them and are served with butter. Fruit has been cherished in Iceland for centuries, being so rare. It's a local tradition to offer people a piece of mandarin orange or an apple at Christmas, representing something precious and coveted in the middle of winter.
2. The Yule Lads:
The jól season starts December 12 when the first Yule Lad arrives. These 13 wee characters are sort of like Santa's elves. One comes down from the Highlands each day until December 24, leaving a small present for children in their shoes. The 13 are known individually for their unique and mischievous tricks, like the candle eater, skyr stealer and door slammer. Really, they step in for Santa Claus in Iceland. And, as represented by beloved local illustrator Brian Pilkington, are really adorable!
3. Icelandic Christmas decor:
Like other parts of Scandinavia, holiday decorations in Iceland are clean and natural. Many people bring "found" objects from nature, like fir branches, berries and pinecones. People decorate trees in their homes, some starting on the first Advent Sunday while others wait for December 23, the day before Christmas Eve.
4. New Year's Eve in Iceland:
Icelanders go all out for the new year. There are fireworks galore to mark the end of one year and to celebrate the start of another — some so extravagant that they make headlines around the world. To complement the show in the sky, many locals wear sparkling clothes for New Year's Eve and head out to public bonfires to gather and celebrate with friends.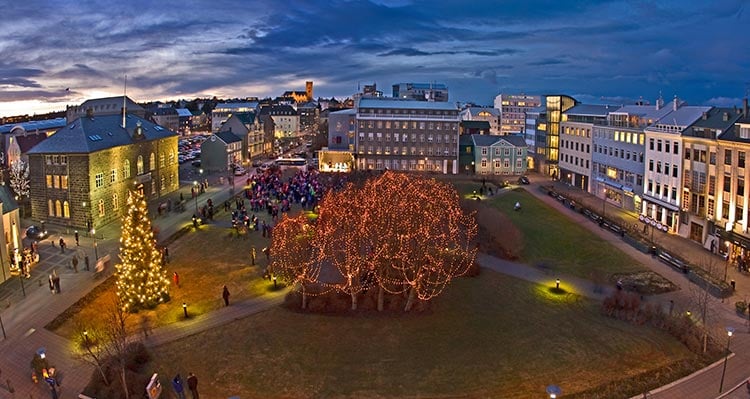 If you're visiting Reykjavík during Christmas, here are a few must-dos:
Go ice skating at Ingólfur Square in downtown Reykjavík
Ring in the new year and take in the fireworks extravaganza from the square right in front of the Hallgrimskirkja
Visit the Hafnarfjörður Christmas Village, about 20 minutes from downtown Reykjavík.
Go for a soak at a local hot pool. You know that's where the locals will be!
Eat a Christmas buffet. Many restaurants offer large spreads where you can sample local specialties and festive treats.