There has never been a better time to visit Iceland. Low-cost direct flights from North America and Europe make it easy to get to this spectacular island dotted with volcanoes, hot springs and bubbling geysers. But once you have put Iceland on your list, it can be overwhelming figuring out what to do next. Although all trips to Iceland are good trips, the logistics can be daunting.
Here are some helpful tips to get you started.
When to go? The large majority of travellers to Iceland come in the summertime. Between early June and mid-September, hotels are booked solid. That's for many reasons—vacation schedules at home, chances for better weather, long daylight hours and blooming lupins, just to name a few. Peak season, though, means higher prices and more people everywhere. The mid-season in April-May or October may bring storms, but it will allow you to explore in a quieter way and still enjoy long days and a chance to see the Aurora Borealis. And winter in Iceland offers its own charms, from Aurora Borealis to blue glacier caves (which can only be visited in winter). Come when you can and make the most of it!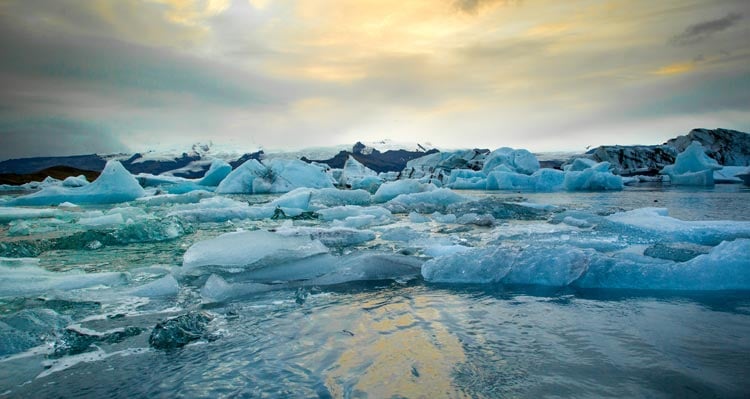 How many days? Some travellers come to Iceland determined to see it all, and they've cleared a month to do it. Others are making a quick stop en route across the Atlantic. Some people only come for an 8-hour layover. That's worthy as well. How long you spend depends on how much time you have, of course. Either way, you'll want to maximize every minute. In 2 days, you can explore Reykjavík, tour the Golden Circle (Iceland's most popular day tour), sample some great Icelandic cuisine, snap some amazing photos at a waterfall and get a sense of the place. It's a perfect quick get-away. In a week, you can travel the entire Ring Road, do some hiking and soak in unforgettable hot pools. We say minimum 2 days, maximum a month. For a once-in-a-lifetime trip, give yourself 10 days.
Where to go? Iceland is generally split into seven regions—Southwest (which includes Reykjavík), South Coast, Eastern Fjords, the North, the Westfjords, the Snaefellsnes Peninsula and the Central Highlands. Unless you have a lifetime, you can't do it all. For a quick trip, spend a few days in Reykjavík and the Golden Circle, then a day touring either the South Coast or the Snaefellsnes Peninsula.
What to see? Once you've settled on your length of stay, you'll need to do some research and planning to make sure you're maximizing every day. And remember, distances can be great in Iceland. It can easily take half-a-day to travel between main tourist hubs. Plan to visit some of the coast, a hot pool and the sites and cafes of Reykjavík. Venture inland to the historic sites and plate tectonic marvels of the Golden Circle. And be sure to include a bit of free time to explore freely. It's not a race, after all.
How much will it cost? While you may find excellent fares for flights to Iceland, it's far from a budget destination. In fact, many people are surprised by prices when they arrive. To help keep costs down, avoid the peak summer season, do some self-serve cooking or picnicking or get an accommodation with a kitchen. Bring a water bottle so you don't have to purchase water. Lots of wonderful things to see in Iceland are free—like waterfalls and hiking in national parks. Items like car rentals, gas and food, however, can be very expensive.
No matter when you go, how long you go for or how big your budget is, Iceland will amaze you. It's time to pull the trigger and start planning your trip to Iceland.
See you soon!