Kids love Iceland. With whales, puffins, trolls and waterfalls all over the place, what's not to love?
If you're bringing your kids to Reykjavík, here are a few must-sees:
1. Street art
For a city of only 214,000 people, Reykjavík has a vibrant arts and culture scene. You can soak it all in wandering the streets of the city centre, taking in live performances, street art and the multi-hued exterior of the older building. The pedestrian-only Laugevegur Street (in the summer) is a fine spot for people watching as well!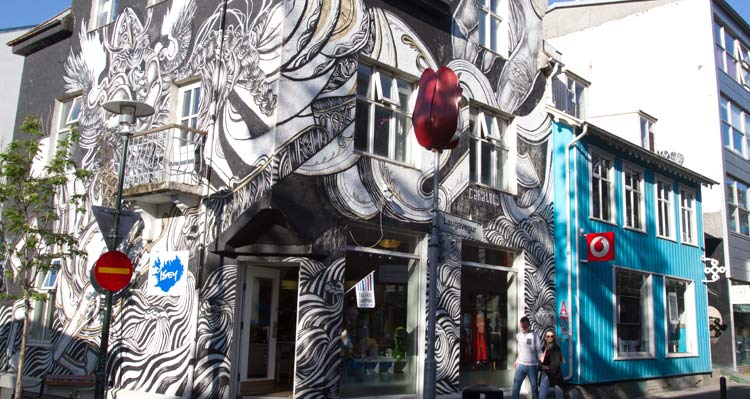 2. Harpa
Show your kids some unique culture by exploring the offerings at the renowned Harpa Concert Hall on Reykjavík's harbour. The Iceland Symphony Orchestra has regular concerts for children as well as live theatre performances of the Icelandic Sagas. Tickets can be booked at www.harpa.is.
3. Whales
Spotting a giant whale in the wild is a thrill no child will ever forget. Board a tour from Reykjavík harbour—whale watching tours depart from right here. Minke and humpback whales are frequently seen right off the coast, as well as dolphins and puffins.
4. Boat watching
Once you've returned to dry land after a whalewatching adventure, stroll Reykjavík's picturesque harbour looking at boats. Old and new, rugged and luxurious, it's surrounded by beautiful views—on a clear day you can see Esja Mountain (and also makes a great spot to push a stroller if you've got one!).
5. FlyOver Iceland
There's so much wild and remote beauty in Iceland, it's hard to find time to do it all. That's why you'll be amazed by FlyOver Iceland, where kids of all ages can experience flight on a ride that soars above and across Iceland. With two interactive pre-shows and a beautiful location in the Grandi neighbourhood, it's a must for families.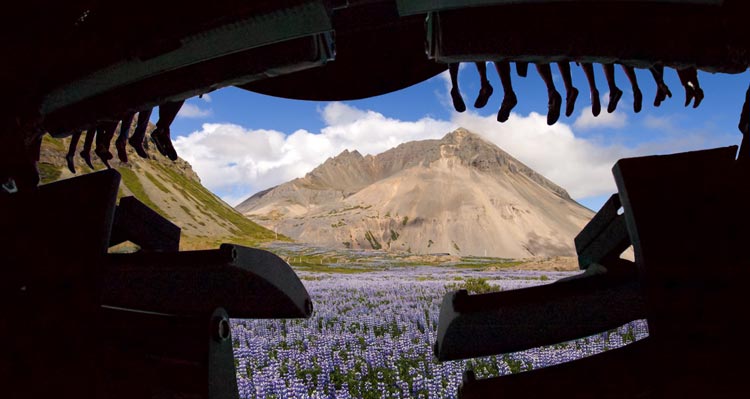 6. Local pools
Swimmers and water-lovers will fit right in here. And while you can make the trek to one of the more tourist-friendly hot springs within an hour or so of the city, we suggest instead that you visit the much-loved and family-friendly local hot pools. There are 18 in and around the city. Lágafellslaug is popular with local families and has three giant waterslides. Laugardalslaug, meanwhile, is close to the centre of Reykjavík and also has a small zoo and amusement park.
Whether you have just one day or a few days, make sure to include these stops on your family visit to Reykjavík. Your kids will feel excited, thrilled and inspired.