After a year hiatus Eurovision is back. And Icelanders are excited.
This year, Europe's favourite singing competition takes place from May 18 to May 22 in Rotterdam, Netherlands with 39 countries participating. All the performers have been selected and all 39 songs have been released. Daði og Gagnamagnið is competing for Team Iceland with his song 10 Years, which is already hugely popular with Icelanders.
In honour of the upcoming competition, we are celebrating with some special promotions at FlyOver Iceland and looking back at Iceland's history in the beloved singing competition.
What Is Eurovision?
This international song competition is organized annually by the European Broadcasting Union (EBU). It was created in 1956 as an attempt to bring Europeans together after the trauma of World War II. The first competition was held in Lugano, Switzerland, and a different country hosts each year.
The competition is still a big deal today. An average of 200,000 million viewers tuning in worldwide to watch European countries compete for the Eurovision crown through elaborate costumes, glitter, fireworks and plenty of over-the-top fun.
Why Does Iceland Love Eurovision?
Iceland has competed since 1986. Its first submission into the contest, Gleðibankinn, is still a popular song in the country. Being a small nation, any chance to compete on a global scale as an equal is exciting.
Plus, this musically gifted country stands a real chance of winning and has come close—the country placed second twice. Once in 1999 with Selma's All Out of Luck and in 2009 with Yohanna's Is It True.
There's also extra buzz around Eurovision in Iceland this year thanks to film Eurovision Song Contest: The Story of Fire Saga, the Netflix comedy starring Rachel McAdams and Will Ferrell was released last year and is set in Iceland.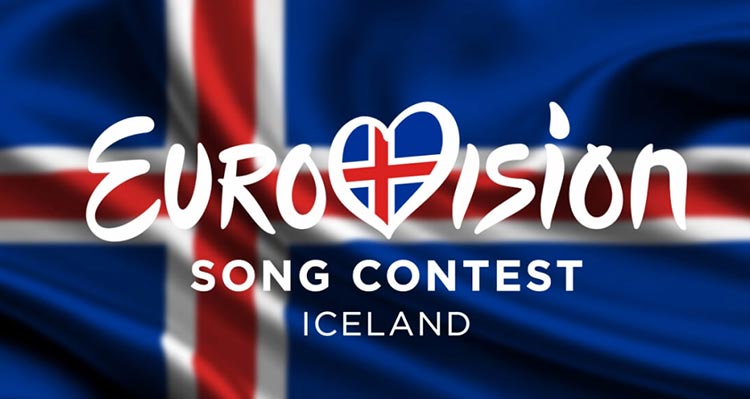 How is FlyOver Iceland celebrating?
At FlyOver Iceland we're getting in on the Eurovision fun with special promotions. As of May 7, we are offering a free Eurovision inspired photo to guests so visitors can have a pic with Daði and his band!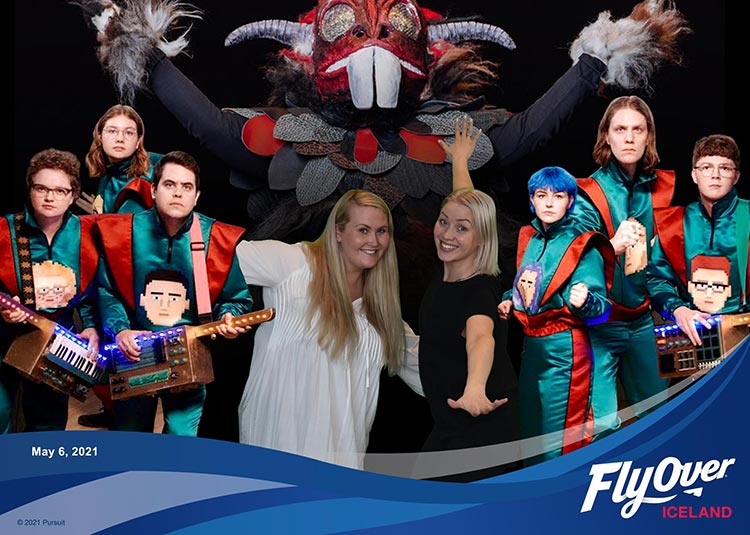 We're also running special promotions including our Sweetheart Combo, which includes a ticket to FlyOver and a voucher to Omnom Chocolate & Ice Cream Store.
Follow us on Facebook for a chance to win two Sweetheart packages!